The Spanish Hotel List by Region


Please Click Like us
on Facebook
Holiday homes to rent

in Castilla y Leon Salamanca

Salamanca (The Golden City) is UNESCO World Heritage City and and academic centre with the ancient University.
The Playa Major it is claimed is the most magnificent in Spain and I wouldn't argue that.
Salamanca is a city in western Spain, in the community of Castile and León.
It is situated approximately 200 km (124 mi) west of Madrid and 80 km (50 mi) east of the Portuguese border. The University of Salamanca, which was founded in 1218 and is the oldest university in Spain and the third oldest western university. With its 30,000 students, the university is, together with tourism, the economic engine of the city. Salamanca is the capital of the province of Salamanca, which belongs to the autonomous community of Castile and Leon (Castilla y León). With a metropolitan population around 192,000 it is the second most populated urban area in Castile and Leon, after the capital Valladolid (369,000), and closely followed by Leon (187,000) and Burgos (176,000).
Discussing the subject of gastronomy in the region of Castilla y León means venturing into the epicentre of asados de lechazo (roast baby lamb) cochinillo (roast suckling pig) and cabrito (roast kid).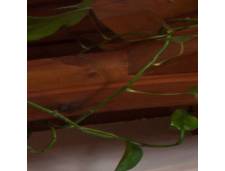 It means moving from one region to another, savouring potajes and guisos (soups and stews) which range from migas pastoriles to ollas podridas and from the tasty cocidos to the botillos bercianos. It means discovering the widely popular bacalao (cod) and trucha (trout) in recipes. We are a major producer of the latter thanks to the wealth of our rivers and aquacultural development. It also means mentioning fresh beef, bearing in mind that the pastures in Castilla y León are used to rear the largest herd of cattle in Spain, whose autochthonous breed is still largely in existence.
Organic Winery, Bodegas Garmendia Wine Tasting of Castilla y Leon, Spain
I had the opportunity to visit Garmendia Winery and Vineyards in Vizmalo in Castilla y Leon, Spain. It is actually what you would call a Finca or an estate where they not only have an organic winery but also for example grow grain for race horses. This country estate is located between the spanish cities of Burgos and Valladolid.

In this tasting, Raul Tamayo, the enologist or wine maker and Maria Burgoa, managing director, invited me to taste three of their best selling wines in the US.

We tried the Garmendia 2010 Gran Seleccion White- made from Verdejo grapes and ages for four months in oak barrels, 2005 Tinto Envejecido en Barrica (Crianza- Style- Tinto aged in oak for 16 months) and finally the Garmendia Seleccion 2005 with 24 months in french oak.

I was especially impressed with their Blanco Seleccion white wine which was fresh and had incredible aromas of tropical fruit and a wonderfully clean finish. There are only 600 of these bottles made.

You can find these in Whole Foods and at other fine wine retailers.